Learn to Skydive – 'A' Licence Course - Moruya Airport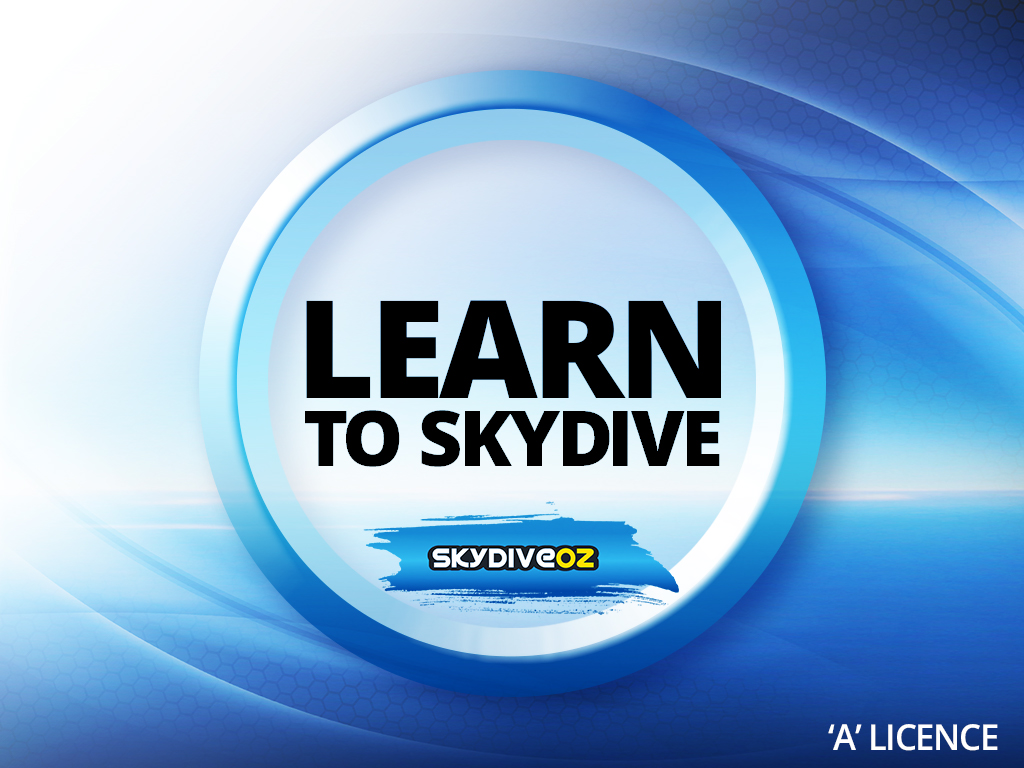 Duration: 10 Days (approx.)
Location: Moruya, NSW
Product code: SDOALICENCE
Learn to Skydive at Australia's only beachside facility
All courses commence on a Monday and include accommodation from the Sunday before for up to 10 days.
PlEASE CALL 1300 185 180 BEFORE BOOKING, IF ANY OF THE FOLLOWING APPLY TO YOU:

Ever had any shoulder injury. (breaks, dislocations, double jointed, etc)
Are over 50 years of Age
Are Female over 90KG
Are Male over 100KG

Why learn with Skydive Oz?
Apart from being the only beach located learn to skydive facility in Australia; we also are not too big –class sizes are limited to ensure you get personalised, one on one training with your instructors. Skydive Oz Moruya Heads operates 12 months a year and focuses on being the absolute best location to learn and stay. Take a look at our reviews to hear what our customers have to say: Trip Advisor / Facebook
Location & Accommodation?
Skydive Oz operates from the purpose-built training facility at Moruya Airport on the NSW South Coast.The runway runs directly parallel next to the beach and opposite the river. The modern rooms are located next to our Aircraft hanger so you are never too far away from the action well-deserved rest.
"I want to learn to skydive – what's the cost?"
Accelerated Free-Fall 'AFF' is an integral part of learning to skydive and therefore is incorporated into our learning packages. The 'AFF' component of the course involves 9 different stages – for more in depth detail about them please click here. We have various courses available so If you would like to know more information or have any questions, just send us a message or give us a call on 1300 185 180. Alternatively, visit our training facility at Moruya Airport: click here for directions.