$100 Gift Card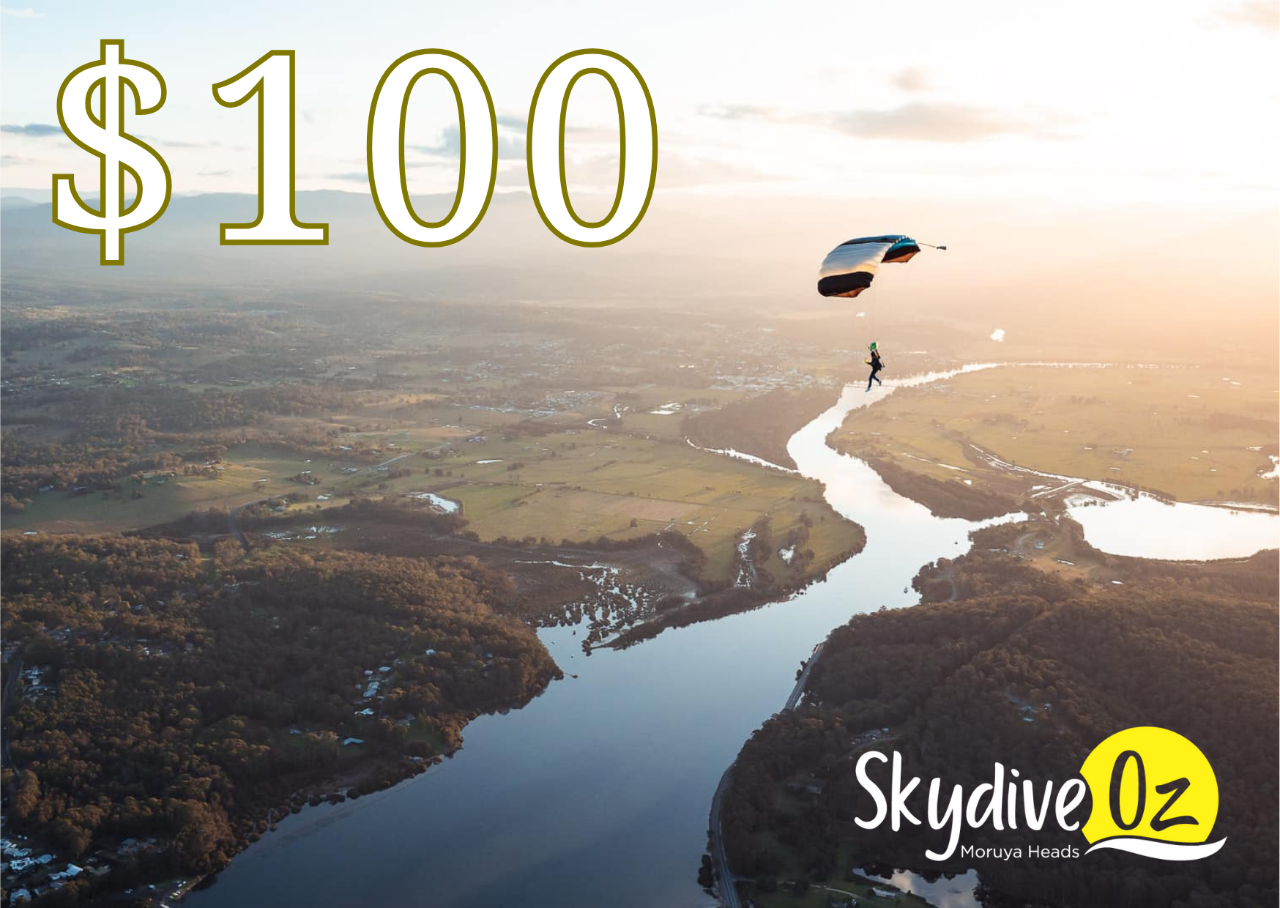 Código de producto: SDOGC100
Gift the ultimate rush, the experience of a lifetime - a three hundred dollar gift card for Skydive Oz.

Skydive Oz gift vouchers can be used towards any of our skydive products at Moruya Heads, add-ons or merchandise.

Vouchers are instantly sent by email and are valid for 36 months from date of purchase.

You can also purchase vouchers over the phone on 1300 185 180.

If you require a physical voucher, you can add this to your order after selecting 'buy now'.


This gift voucher is only valid at Skydive Oz Moruya Heads.