Up to 15,000ft Tandem Skydive - Canberra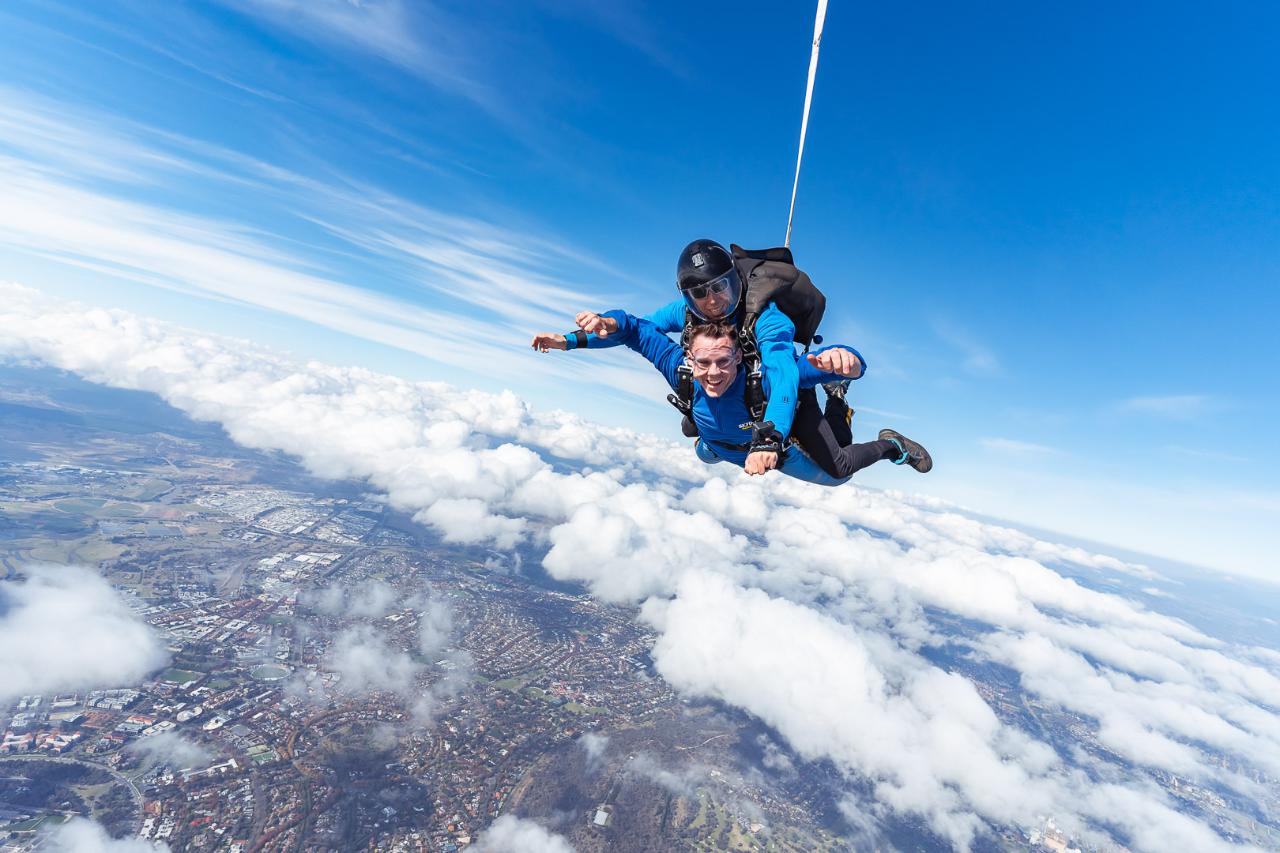 天數: 60 分鐘 (左右)
位置: Deakin, ACT
产品编号: SDOTM15KCBR
The Experience
Embrace the fear, hop in the plane, soak up the sights of Canberra city and it's districts, feel the rush of a lifetime as you free fall with your experienced instructor, scream out with joy as you fly your parachute and glide back down and land on the green grass of Deakin Oval – back to where you started this crazy adventure. We have a unique, fun and relaxed atmosphere to ensure you have the absolute most amazing experience possible.
Bookings
Book online by selecting an experience above or simply call 1300 185 180 between 8:30am – 5pm.
Changes and Cancellations:
Please note that any changes made within 7 days of your date of tandem will incur a $200 fee. To avoid this charge, please call us on 1300 185 180 at least 7 days prior to your skydive.

Re-live and share your experience
Don't forget, you can get your whole experience filmed so you can re-live all of the fun and excitement. Our Video & photo package is available for $148. You may call us to add this to your order or just decide on the day of your jump.
The location
Skydive Oz Canberra operates from the front of the Australian Mint at Deakin Oval, Denison St, Deakin ACT 2600. The oval is only minutes from Civic Centre and situated directly opposite The Royal Australian Mint. On the day of your skydive, we invite you to make a day of it – bring your friends and family to watch you land on the grass, buzzing with adrenaline and with a huge smile on your dial. Click here for directions