Up to 15,000ft Tandem Skydive - Moruya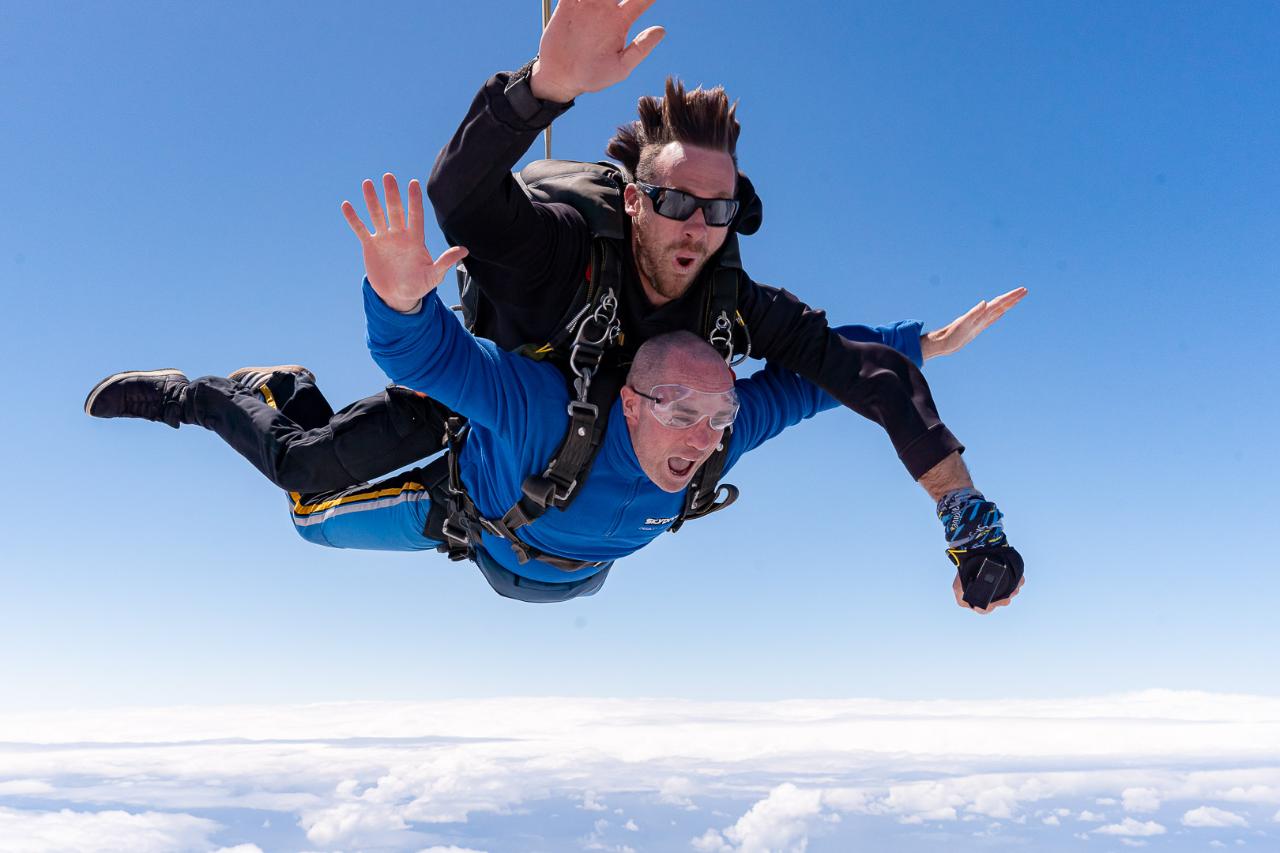 Varighet: 60 Minutter (ca.)
Lokasjon: Moruya, NSW
Produktkode: SDOTM15KBB
The Experience

Skydiving to the beach near Moruya Heads is an experience not to be missed! Embrace the fear, hop in the plane, soak up the ocean views, feel the rush of a lifetime as you free fall with your experienced instructor, scream out with joy as you fly your parachute and glide back down and land on the beach – back to where you started this crazy adventure. We have a unique, fun and relaxed atmosphere to ensure you have the absolute most amazing experience possible.
Bookings
Book online by selecting a Skydive Oz Moruya Heads experience above or simply call 1300 185 180 between 9am – 5pm.
Re-live and share your experience
Don't forget, you can get your whole Skydive experience filmed so you can re-live all of the fun and excitement. Simply choose a video option during check out or decide on the day of your jump. Click here more information.
The location
Skydive Oz Moruya Heads is located at Moruya Airport. 77 Bruce Cameron Dr, NSW 2537. The Airport is situated at the beautiful beach and next to Moruya river. On the day of your skydive, we invite you to make a day of it – bring your friends and family to watch you land on the beach, buzzing with adrenaline and with a huge smile on your dial. We have snacks, drinks, BBQ facilities and bathrooms on site.
Please note: as of 1st April 2022 you must be 16 years or older to do a tandem skydive.