Up to 15,000ft Tandem Skydive - TAMWORTH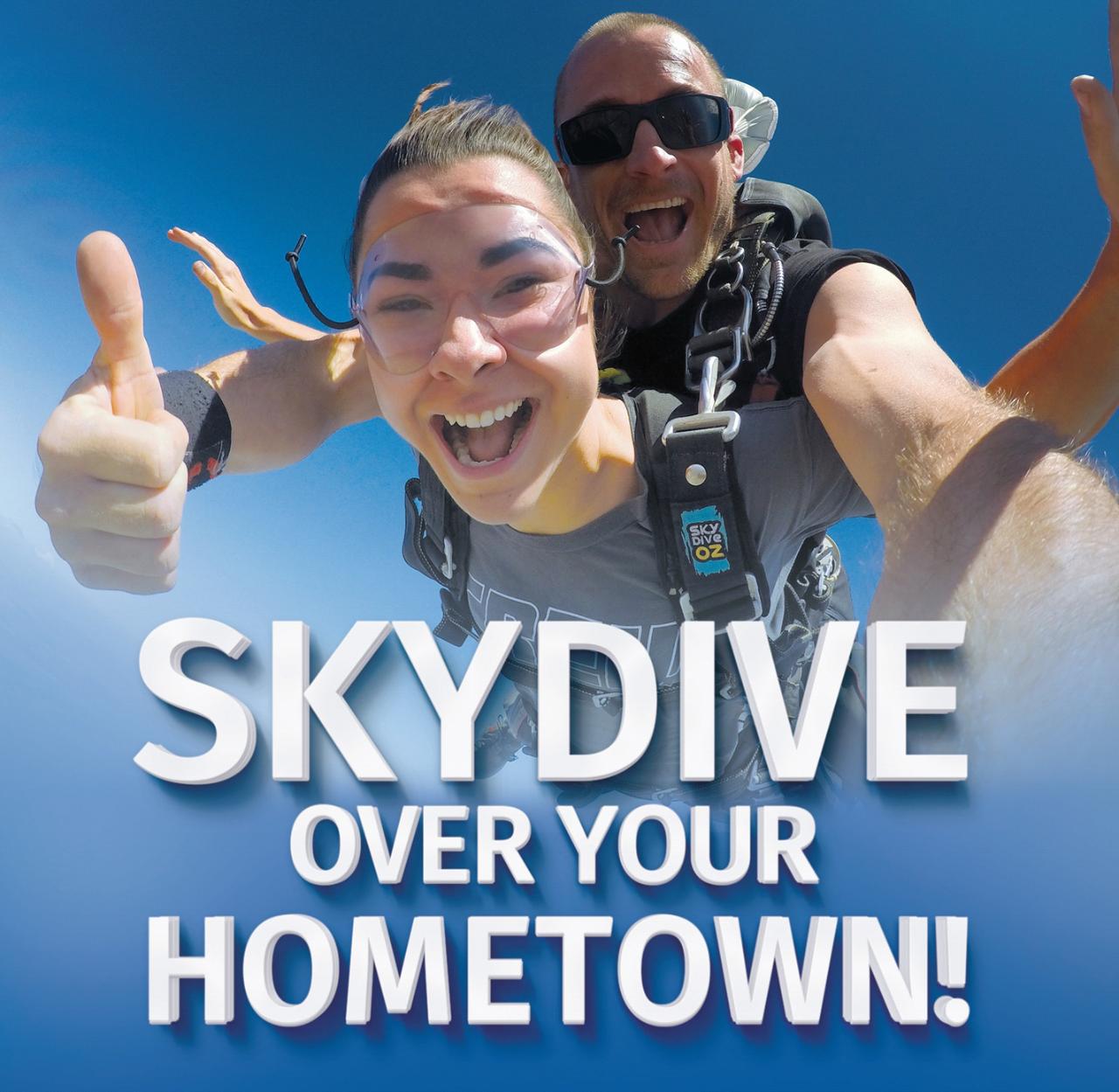 Varighet: 60 Minutter (ca.)
Lokasjon: Tamworth, NSW
Produktkode: SDOTM15KTAM
Join us at the TAMWORTH Aerodrome on Saturday 20th May and Sunday 21st May 2023!
Come find out more about Tamworth and book in for the experience of a lifetime...a tandem skydive over your hometown!!
The Experience
Face the fear, get in the plane, get to altitude, then experience Skydiving over your own hometown, Tamworth. Land in the grass after feeling the ultimate adrenalin rush: take in the scenic views on your flight to altitude, then free-fall at over 200 km/hr for up to an exhilarating 70 seconds. Enjoy floating down under canopy over the beautiful countryside for 5-7 minutes soaking up spectacular views of your hometown. You will then land back down to where you started this crazy adventure. With our unique, fun and relaxed atmosphere, you can trust that you will have the most amazing skydiving experience possible.
Bookings
Book online by selecting an experience above or simply call 1300 185 180 between 8:30am – 5pm. Be aware for Tamworth NSW we require a minimum amount of bookings and suitable weather for the day to go ahead as scheduled. Don't fear! In the event of a cancellation, any confirmed bookings will be refunded / re-scheduled.
Re-live and share your experience
Don't forget, you can get your whole experienced filmed so you can re-live all of the fun and excitement. Simply choose a video option during check out or decide on the day of your jump. Click Here for Video Options
The location
Skydive Oz will operate from the Tamworth Aero Club located Tamworth Regional Airport, 38-40 Shand Cct, Westdale NSW 2340.
On the day of your skydive, why not make a day of it – bring your friends and family to watch you land on the grass, filled with adrenaline and with a big smile on your dial.